Rejuvenate with Fire & Ice Facial
The legendary Fire & Ice Facial is designed to rapidly an safely resurface and rejuvenate the skin with little or no down time. This professional treatment helps reduce the appearance of fine lines and wrinkles and improve the look of uneven skin tone and blemish-prone skin, resulting in a more youthful complexion.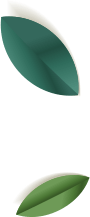 Frequently Asked Questions
The Fire & Ice treatment is mild facial peel. You will feel heat and tingling while the Intensive Resurfacing 'Fire' masque is in contact with the skin. This can increase after the masque is removed, however after neutralization, the application of the Rejuvenating 'Ice' masque, the skin calms almost entirely.
The Fire & Ice is a no downtime treatment. This means you shouldn't experience any significant peeling, prolonged redness, irritation or inflammation. However in the hours following your skin may appear to be flushed but will subside within 4-6 hours.
Yes, we do a double cleanse of the face during the facial so makeup is not an issue.
The fire and ice facial diminishes wrinkles and fine lines on the face while softening and smoothing rough skin. it significantly reduces the appearance of blemishes, scars, fine lines and wrinkles. 
"Active" products, waxing and lasers should be avoided on the areas to be treated for 48 hours prior to your appointment.
● We will apply SPF at the end of your facial but it is recommended to continue to wear sunscreen daily to avoid harmful rays that cause aging.
● Avoid heat and exercise/activities that will cause you to perspire for the first 12 hours after treatment. We want the products to continue to penetrate your skin and not be secreted out so you get the max results.
● Avoid "active" skincare products for 2-3 days following treatment.
● Avoid exfoliating your skin at home for the first 7 days following treatment
● If you have an unexpected reaction that continues after 24 hours please contact us.