Electric Muscle Stimulation
EMS Therapy uses Electromagnetic energy to cause supramaximal muscle contractions. This machine is completely noninvasive and helps you decrease fat and increase muscle in a short period of time. EMS helps you target muscles that you would not be able to engage during a workout. This device is the equivalent to doing 20k squats or sit ups. Recent studies showed an average 15%-16% increase in abdominal muscle thickness was observed in treated patient's one-two months after treatment. Effects on fat are welcoming side effect, several recent studies using CT.MRI and ultrasound evaluations have reported approximately 19% reduction in subcutaneous fat layer treated with this device.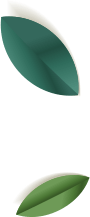 Frequently Asked Questions
EMS uses electric pulses to stimulate the muscle. It should not be painful but it may feel a bit intense. We will start at a low pulse and go up as you feel comfortable.
Everyone's bodies react differently to each service we offer, so we can never give an exact number. This service is best when combined with exercise and done in a series of at least 6. We recommend starting by coming in 2 times a week for 3 weeks. Building muscle takes time so you will not have instant results. One session is equivalent to 20,000 squats or crunches.