tone your face with cryo facials
Cryo facial Toning uses thermo shock therapy to cause Vasoconstriction and Vasodilation to boost collagen and reduce the signs of aging, clients report an instant tightening effect!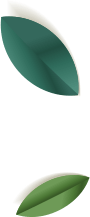 Some of our customers results
Check out some of our customers before and after pictures!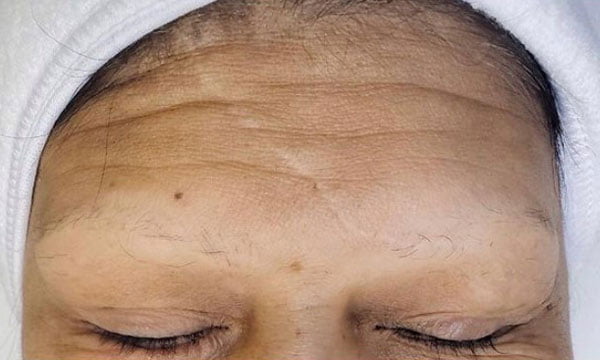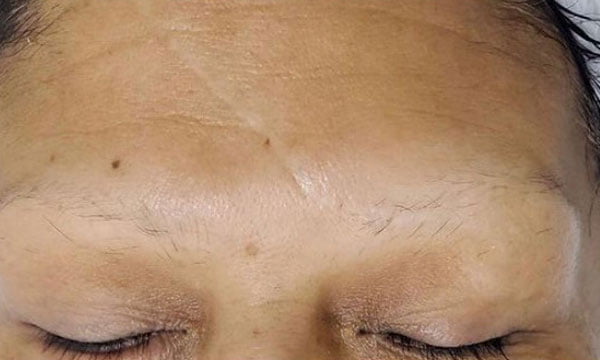 Frequently Asked Questions
No, this is a relaxing facial with a cold wand.
It is not recommended if you are sensitive to cold. 
A Cryoskin Facial uses a combination of heat and cold delivered by a machine that looks like an ultrasound wand. Cryoskin Facial can help to improve your complexion, increase collagen production, improves blood flow, calms skin and reduces the appearance of fine lines and wrinkles.
Yes, we do a cleansing of the face and an exfoliating scrub before we start the cryo portion of the facial.
Cryofacials are a great facial to get monthly. For longer lasting results we recommend a series of 5.
Unable to receive CryoSkin Services
● Severe Raynaud's Syndrome
● Severe Allergy to Cold
● Cold-related Illness (Cryoglobulinemia, Paroxysmal Cold Hemoglobinuria, Cold Agglutinin Disease)
● Lower Limb Ischemia
● Botox in the past 30 days
● Facial fillers in the past 90 days
● PDO threads in the past 90 days
● Bacterial and viral infections of the skin
● Active/Severe Eczema, rashes, or dermatitis in desired treatment area
● Silicone/other implants in desired treatment area
● Irremovable body piercings in the desired treatment area
● Open or infected wounds in the desired treatment area
● Impaired skin sensation in the desired treatment area
● Known sensitivity or allergy to propylene glycol

Consult Physician to get note before we can do service
● Active or Past Cancer
● HIV/AIDS
● Pregnancy
● Progressive Diseases (including but not limited to MS, ALS, Parkinson's, Neuropathy)
● Cardiovascular Disease
● Wound healing disorders
● Circulatory disorders
● Use of topical antibiotics in the desired treatment area
● Surgery in or adjacent to the desired treatment area in the past 6 months
● Metal implants in or adjacent to the desired treatment area
● Mesh inserts in or adjacent to the desired treatment area
● Hernia in or adjacent to the desired treatment area
● Active implanted device such as pacemaker or defibrillator
● Active/Severe Eczema, rashes, or dermatitis outside of the desired treatment area
● Any serious health condition not specified