Helping our clients get the youthful appearance and slim body they have always dreamed of without surgery, pain, or downtime. Now in Redlands, California.
Helping our clients get the youthful appearance and slim body they have always dreamed of without surgery, pain, or downtime. Now in Redlands, California.
We are dedicated to helping you look and feel your best. We offer a wide range of noninvasive body sculpting treatments and anti-aging facial treatments.
We make sure that you are comfortable and relaxed for your skin and body services. Our experienced staff will attend to you with individualized care and personal service every time you visit our spa.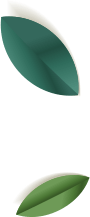 Injectables and Fillers are FDA approved medicines that are injected into the face and are a very popular part of the beauty industry. We love these services because they are cost effective, give more instant results and have less down time than surgery.
Botox Cosmetic, Dysport are injectable solutions known as "denervating agents", "neuromodulators" or "neurotoxins" that temporarily block nerve receptors on the muscle. These injections help to prevent lines and wrinkles from forming and help reverse various signs of aging. They help the appearance of deep lines and wrinkles, eyebrow and smile/frown lines and crow's-feet around the eyes.
Juvederm and Restylane are popular brands of injectable fillers and are used to enhance and restore lost volume, smooth lines around the nose and mouth and improve symmetry among facial features. They are also a great way to diminish vertical lip lines and plump the lips.

Featured Medical Aesthetic Services
We offer multiple beauty treatments to make you feel better starting today.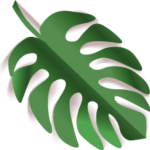 Emily H.
What a fun and great experience! I had the cryo facial with Kolbie. She was so nice and knowledgeable. The studio is so pretty and clean. They had fun music which helped because I wasn't really sure what to expect. The facial is definitely cold but I think it felt good on my inflamed skin. I think it helped tighten the skin and maybe even helped with my fat cheeks! It was even relaxing! I really enjoyed my visit and I will definitely be back. I highly recommend the service and Kolbie!

Lindsey D.
First of all, let me say how clean and stunning the studio is! I've been getting the cryo slimming treatments and am in love with the results! Kolbie has made the whole experience comfortable/relaxing. She has also been doing my facials and let me tell you my skin needed it. I'm especially pleased with how they have been handling everything during covid and the shutdowns. Thank you to all the ladies at Redlands Cryo Slim. I can't wait to get back in there!

Wendy M.
Have been thinking of getting surgery. But not convinced. So I got a consultation at Cryo slim at Redlands. Kolbie Zuniga who is a licensed esthetician, explained how it works. As an alternative for surgery. Not to mención the prices. The down time and recovery. Kolbie gave me a tour of the place and showed me the machine they use. The place is welcoming and beautiful, very well organized and sanitized. They have amazing special before the year end.

Buy a cryoslim session and get another one for free.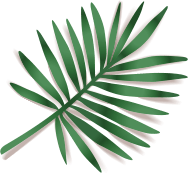 40% discount in a full face 4D HIFU treatment.